Objectives
Courses offered in this program are designed such that students will have driving force towards the skill development part so far as application areas of the Mechanical engineering are concerned. The students will be able to apply the fundamentals of Mechanical engineering in the design and understanding of various manufacturing technology and processes in their modern form.
Almost all Engineering work involves Mechanical Engineering activities right from design / manufacturing to maintenance. So today's scenario, to cope up with fast industrialization in all engineering areas and needs of the society, creates deep requirement of Mechanical Engineers with a wide scope. The program of diploma in Mechanical Engineering aims to produce the engineers to undertake supervisory role in various Mechanical Engineering fields such as Industries, Defences, Government departments, Maintenance, Design etc. and to produce young entrepreneurs. The program also offers courses to develop the students with necessary competencies to fulfil the needs arising out of emerging allied areas of Mechanical Engineering. The program also offers the opportunities through courses in diversified fields as per current needs in Mechanical Engineering. In the prevailing situation and as a basic need, the Programme also offer courses to develop the students in computer area by imparting knowledge of fundamentals of computers related software and Industrial Automation.
Graduate
Attributes
Academic excellence: Ability to describe the core skills and concepts associated with the discipline
Active learning: Ability of active participation, engagement and role play in any project/task.
Skilled competence: Ability to integrate and apply the technical skills and life skills in development of a solution at workplace.
Significant & Last Learning: Always looking for opportunities to continue to learn, reflect and apply new knowledge and skills in a positive sustainable way.
Program
Educational Outcomes
PEO1: Breadth and depth of domain knowledge: will demonstrate Knowledge and Understanding principles and practices of Mechanical Engineering and will be able to apply their engineering skills and knowledge of fundamental principles to design and development of mechanical systems to meet customer requirements.
PEO2: Curiosity and truth seeking: will develop the design capability so that they have the ability to participate in creative, synthetic and integrative activities related to Mechanical Engineering.
PEO3: Analytical & practical skills: will give a Respond to the technological changes in mechanical engineering and to foster related technical skill to meet the needs of the society & Industries.
PEO4: Digital capabilities: will capable to use digital information & technologies for problem-solving and communication to support mechanical engineering work and studies as well as practicing ethics in applying digital skills.
PEO5: Confidence & Tolerance: will be Participate with the confidence of self- sustainability in context of global, societal, family, environmental and economic based on values.
Program
Outcomes
After completion of the programme the Graduate will be able to:
PO1: Domain knowledge: Demonstrate the knowledge of concepts, principles and applications of Mechanical engineering in various fields
PO2: Problem analysis:Acquire critical thinking skills to understand and solve contemporary problems with Mechanical Engineering domain knowledge and skills
PO3: Design/development of solutions: Understand the complex Mechanical engineering problems and design structured mechanisms or processes that meet the specified needs.
PO4: Conduct investigations of complex problems: Gain ability to design, conduct experiments, analyse and interpret data for investigating problems in Mechanical engineering and its allied sectors.
PO5: Modern tool usage: create, select, apply, adapt, and extend appropriate techniques, resources, and modern engineering tools to a range of engineering activities, from simple to complex, with an understanding of the associated limitations.
PO6: The Engineer and society:Understand own's role in society with aspect of with the economic, social, health, safety, legal, and cultural and act in an honest and consistent manner based on a strong sense of self and personal values.
PO7: Environment and sustainability: Understand complex environmental issues and their interrelationships and requirement of interdisciplinary domains for sustainable development
PO8: Ethics: Apply ethical principles and commit to professional ethics and responsibilities and norms
PO9: Individual and team work:function effectively as individual and as a member in multidisciplinary settings
PO10: Communication:Communicate complex engineering concepts within the profession and with society at large. Such ability includes reading, writing, speaking and listening, and the ability to comprehend and write effective reports and design documentation, and to give and effectively respond to clear instructions.
PO11: Project management and finance: appropriately incorporate economics and business practices including project, risk, and change management into the practice of engineering and to understand their limitations.
PO12: Life-long learning: identify and to address their own educational needs in a changing world in ways sufficient to maintain their competence and to allow them to contribute to the advancement of knowledge.
Program
Specific Outcomes
After completion of the programme the Graduate will:
PSO1:Identify and analyses technological problem in the field of Mechanical engineering by applying knowledge of basic science, mathematics and Mechanical engineering fundamentals.
.
PSO2:Apply the knowledge of Production, Manufacturing, Thermal, Fluid and Industrial Engineering for analysis, optimization and development of mechanical system.
PSO3:Apply modern tools in Design & Manufacturing to make quality products
PSO4:Able to implement Maintenance of equipment & Instruments related to Mechanical Engineering using significant technical skill
PSO5:Able to inspect the product for quality using various measuring tools and quality control methods.
Scope
After successfully completion of Diploma Mechanical Engineering, Career Opportunity for the student in the area of such as.
Manufacturing industries
Design and development
Power plant
Refrigeration and air-conditioning industries
Automobile industries
Automation units
Maintenance and safety
Testing and inspection
Research
and Publication
| Sr. No. | Faculty name | Publication | Title |
| --- | --- | --- | --- |
| 1 | Indrajitsinh J. Jadeja | IJESRT Journals | Developing GUI based Design Software in VB Environment to Integrate with CREO for Design and modeling using Case study of CouplingDeveloping GUI based Design Software in VB Environment to Integrate with CREO for Design and modeling using Case study of Coupling |
| 2 | Indrajitsinh J. Jadeja | Stm journals | Another Look towards Product Cost Estimation using Feature Techniques |
| 3 | Indrajitsinh J. Jadeja | Stm journals | Thermal Analysis of casting using Ansys-A Review |
| 4 | Milan M Pankhaniya | IJARIIE | Energy Analysis of 12.5 MW Co-Genration Plant |
| 5 | Milan M Pankhaniya | NUicone-2011 | Study of Performance & Exhaust Analysis of Petrol Engine Using Methanol-Gasoline blends |
| 6 | Darshan H. Bhalodia | Stm journals | Solar cooling techniques for rural area-A Review |
| 7 | Darshan H. Bhalodia | IJERT | Energy and Exergy Analysis of Coal Fired Cogeneration Power Plant |
| 8 | Vishal G. Chhaya | IJAERD | Design And CFD Analysis Of Submersible Pump Impeller Of Mixed Flow Type For Performance Improvement |
| 9 | Vishal G. Chhaya | IJAERD | Review On Design Improvement Of Mixed Flow Pump |
| 10 | Vishal G. Chhaya | IJARIIE | Design And Manufacturing Overview Of Pcb Drilling Machine |
| 11 | Rohit R. Raval | IJSRD | Finite Element Analysis of CNC Slanted Bed |
| 12 | Parth M. Lakum | STM - JOURNAL | Casting Simulation using Procast-A Review |
| 13 | Parth M. Lakum | IJARIIE | Thermal Analysis of casting using Ansys-A Review |
| 14 | Parth M. Lakum | IJARIIE | Thermal Analysis of casting using Ansys-A Review |
| 15 | Mayur R. Chotaliya | IJARIIE | Developing a GUI based software in VB environment to integrate with Creo for optimize forging tolerance utilizing case study of coupling |
Department
Infrastructure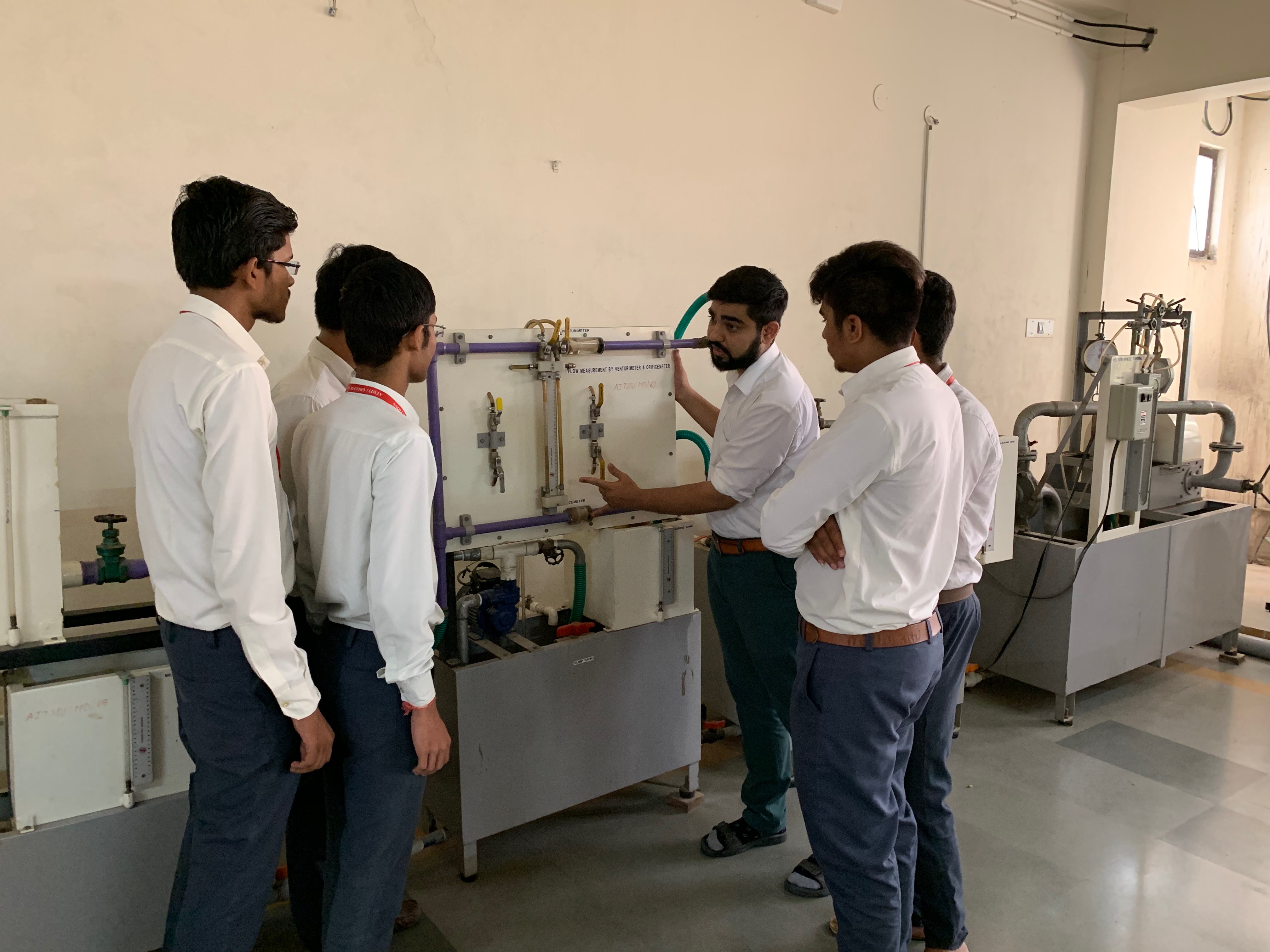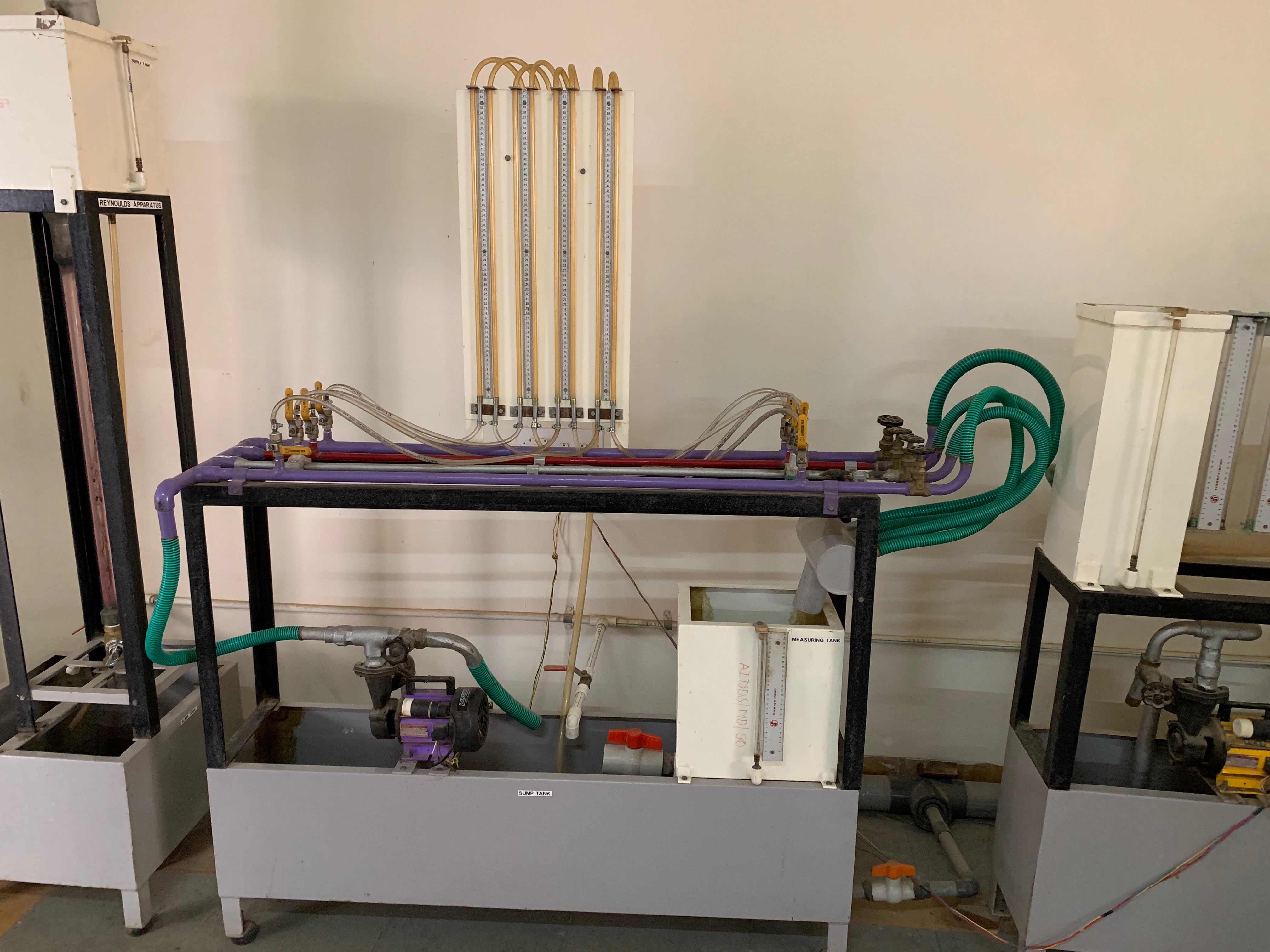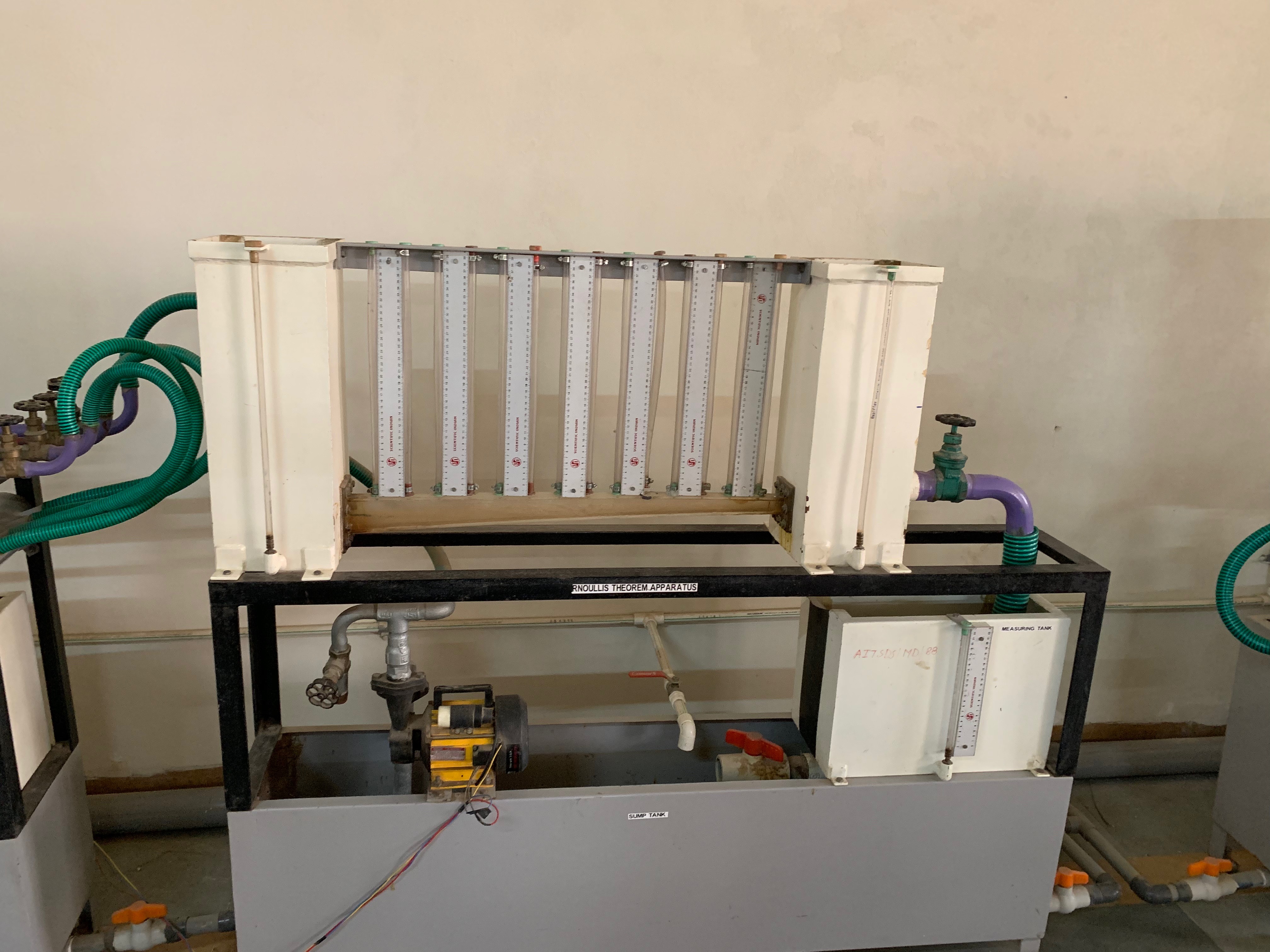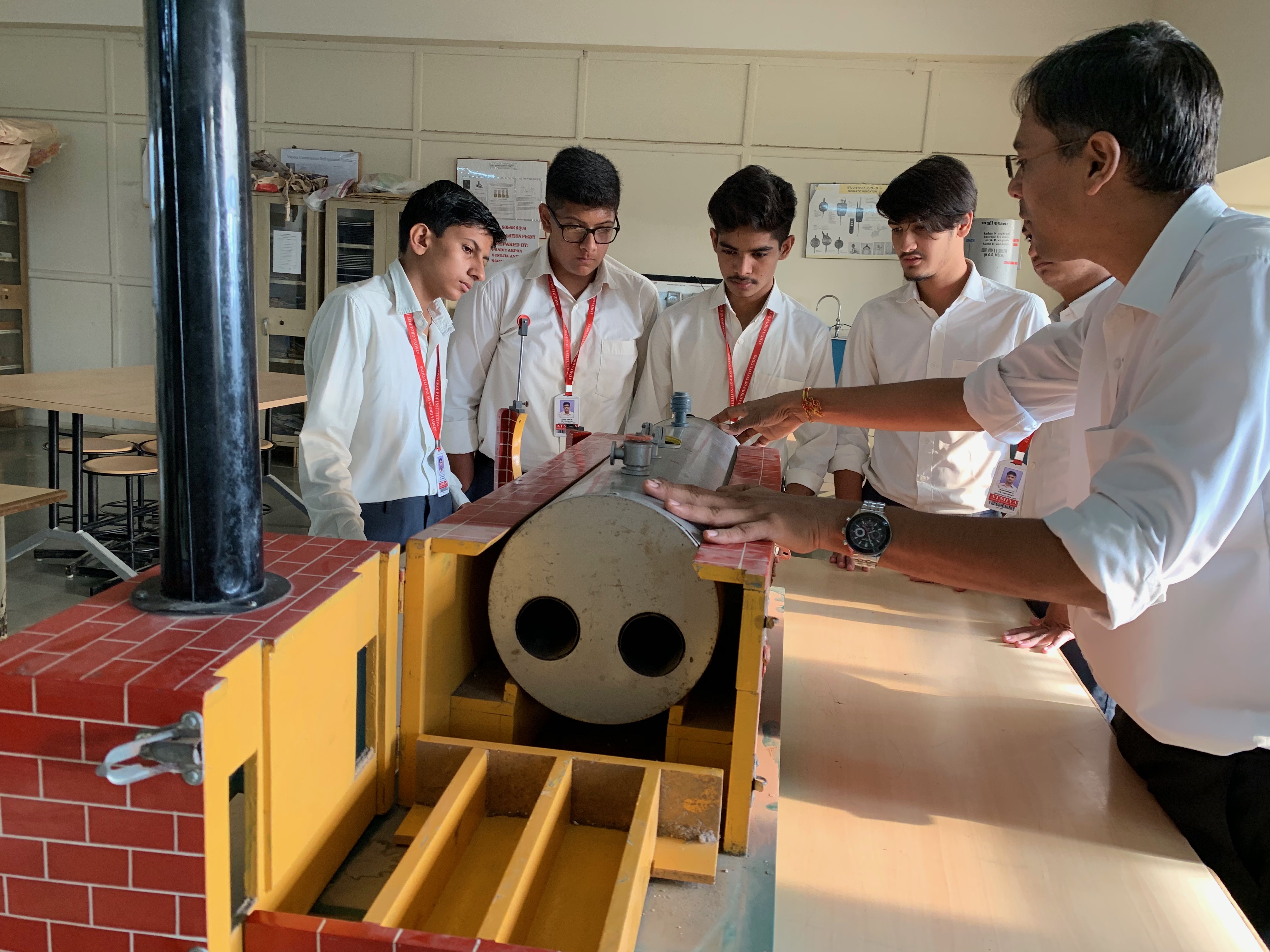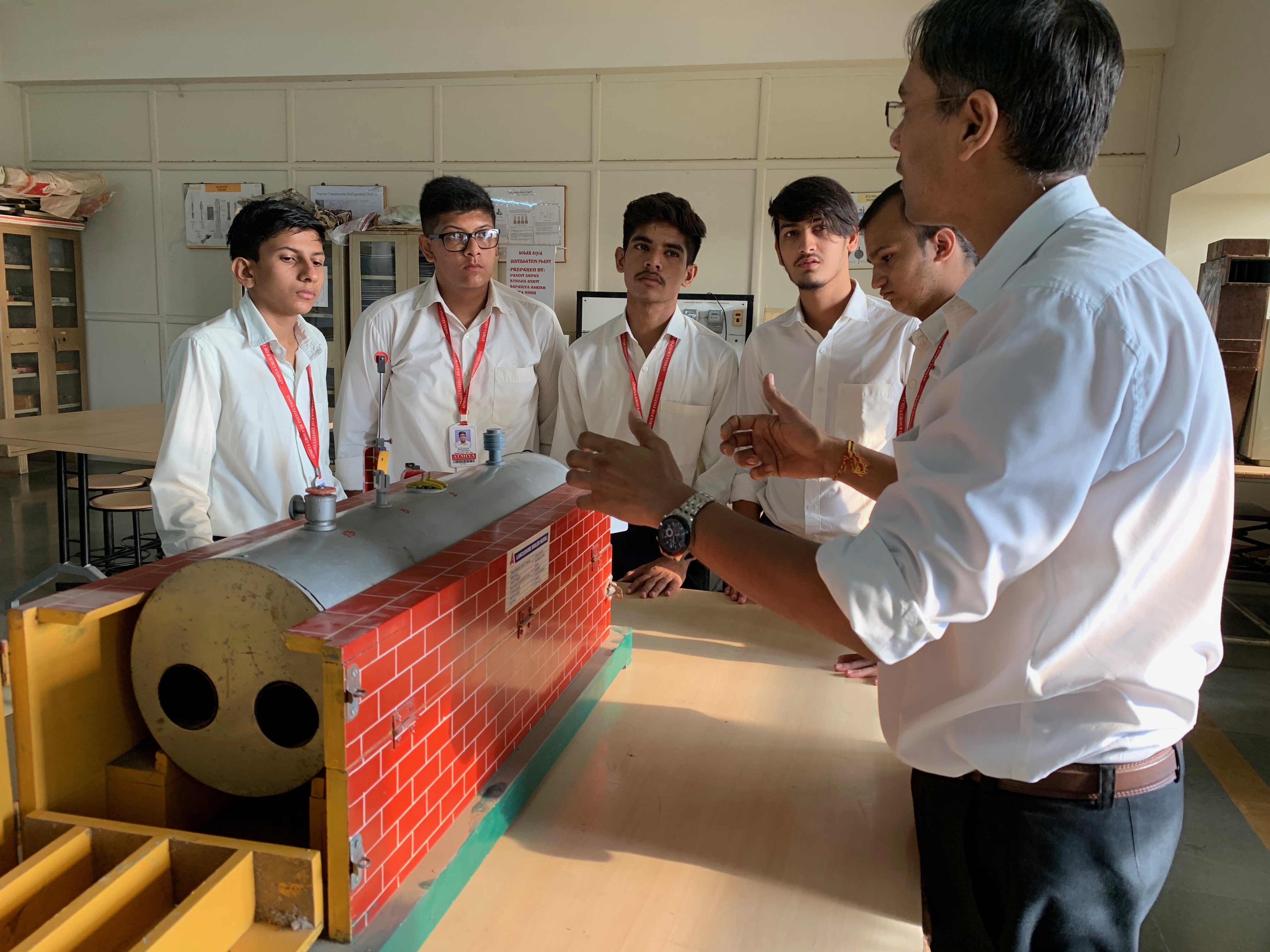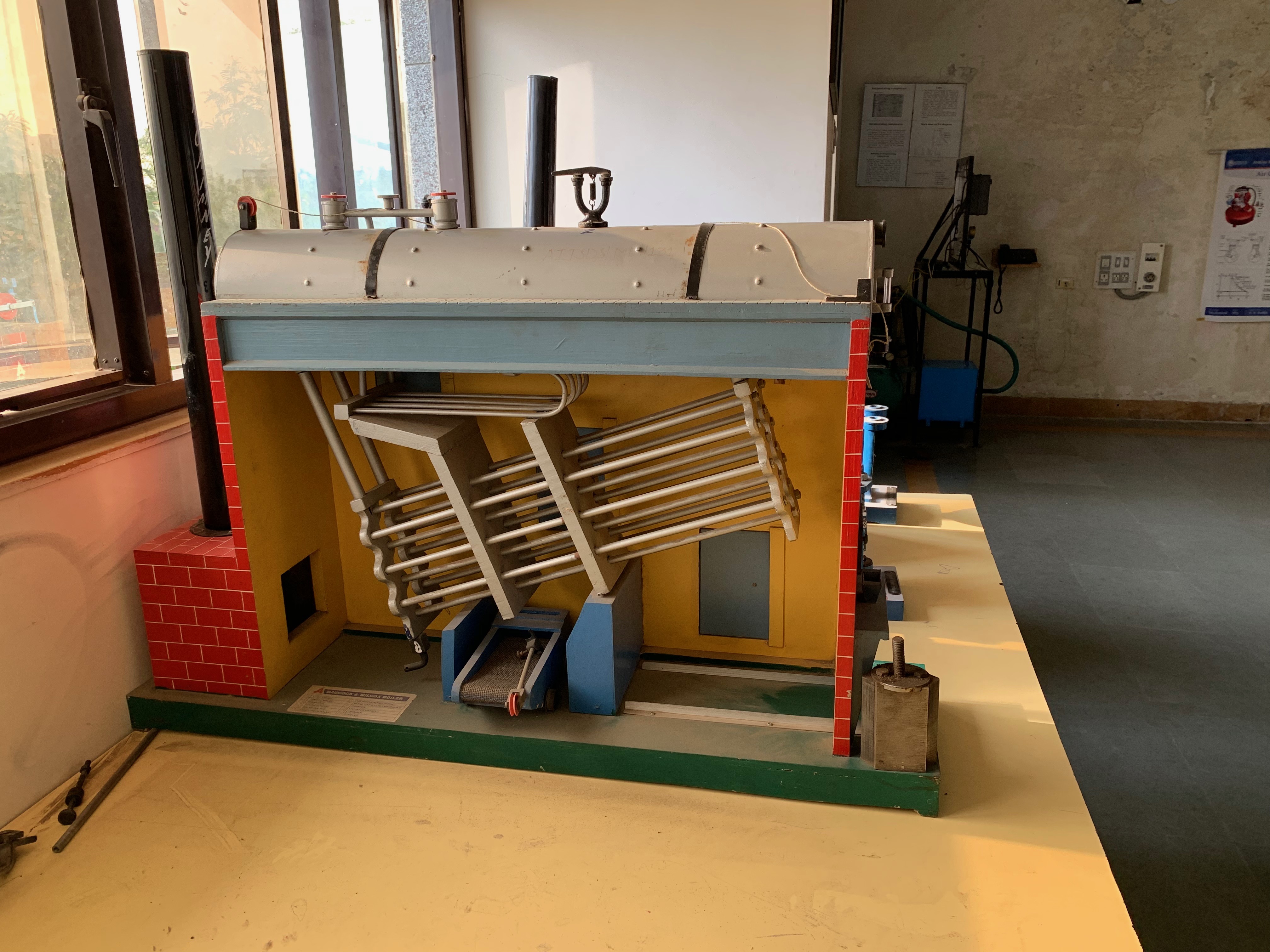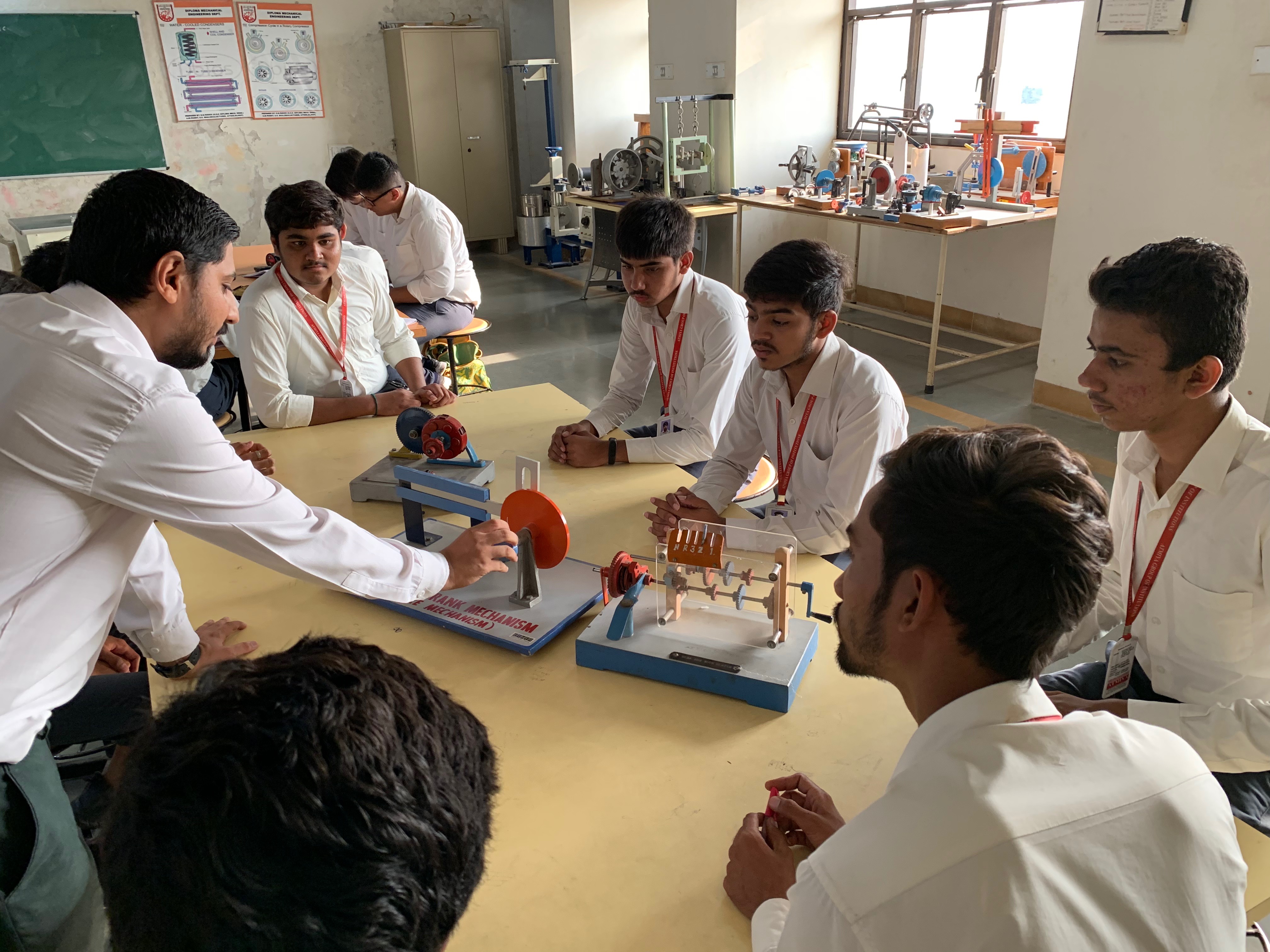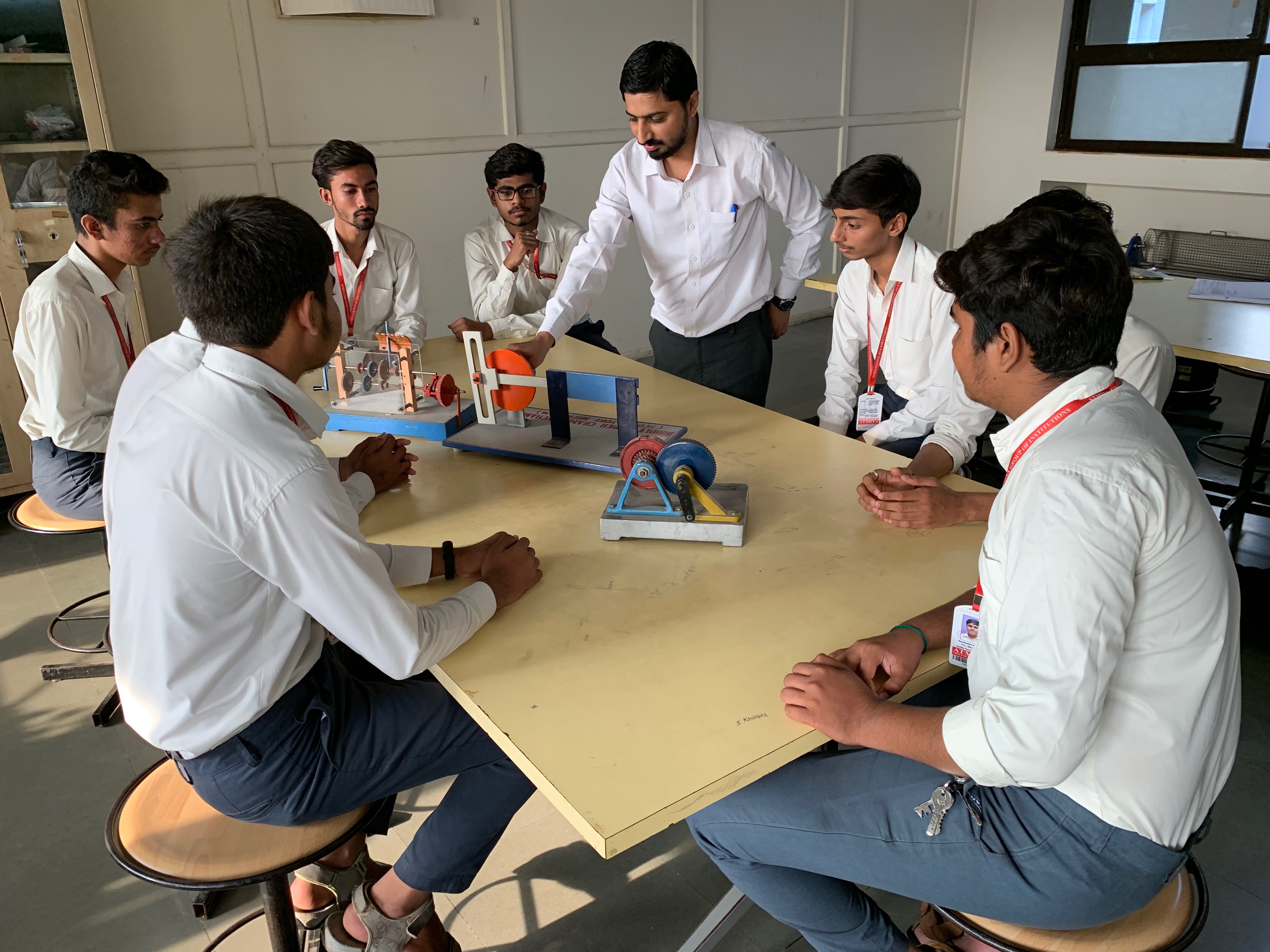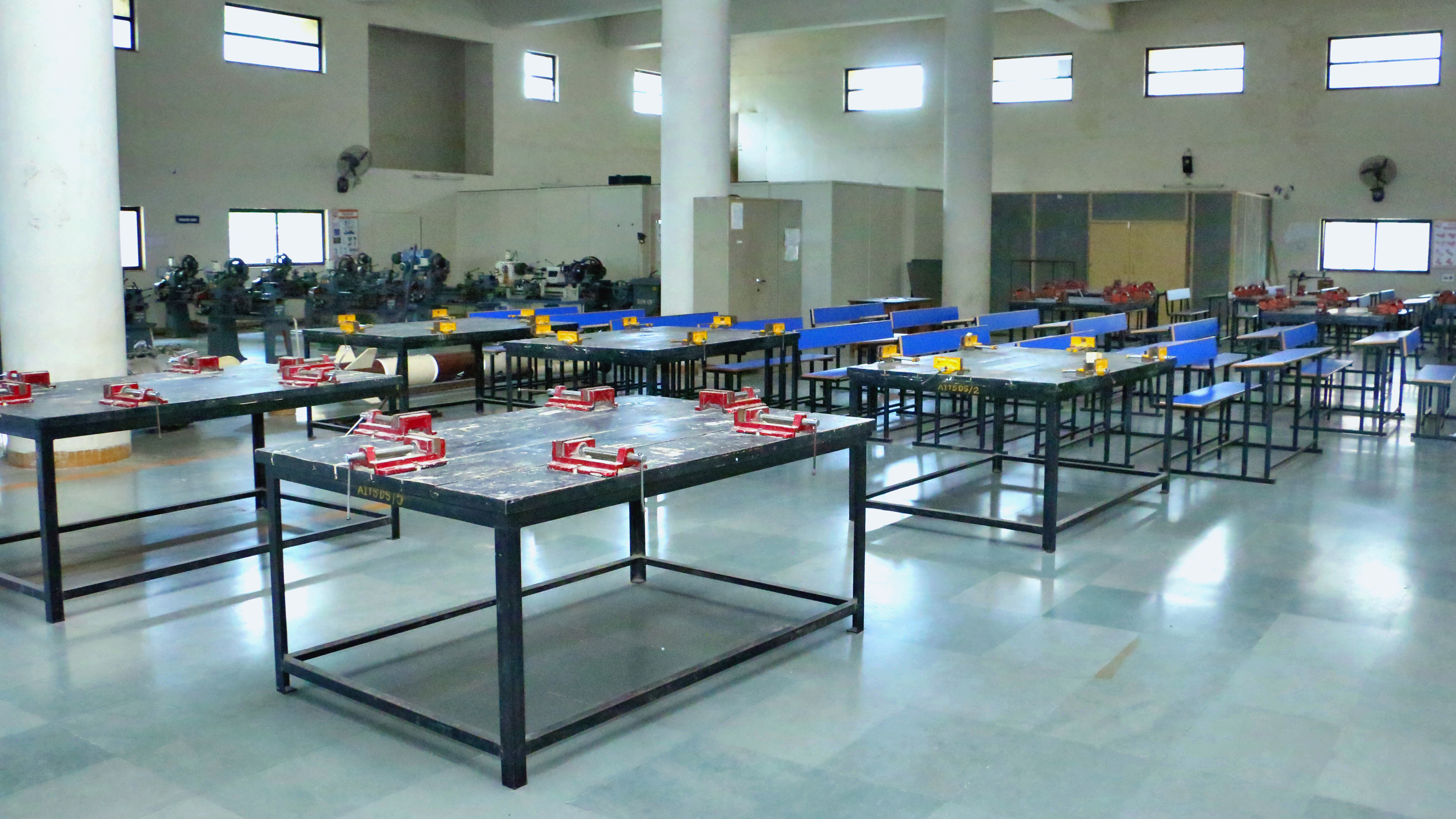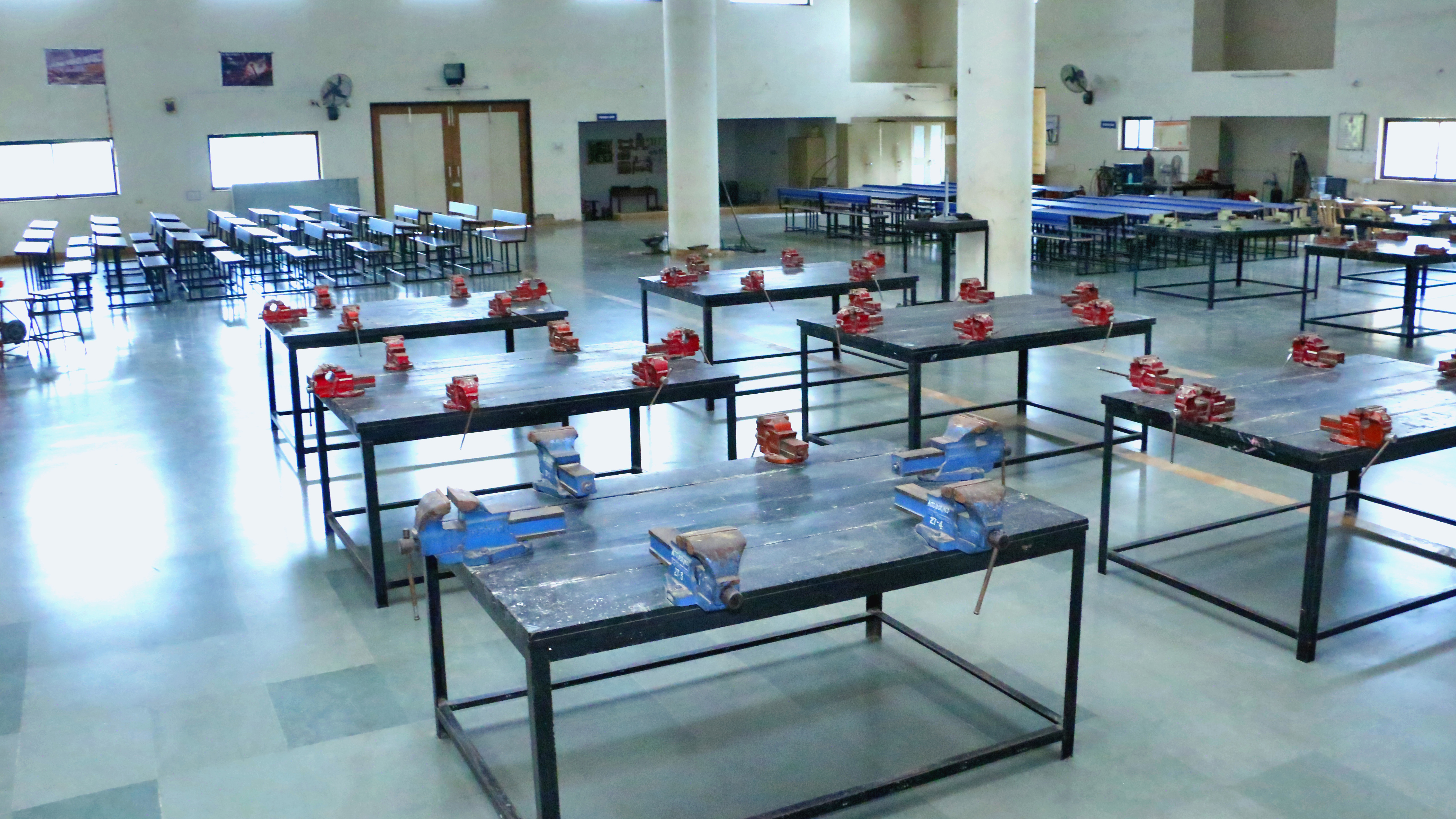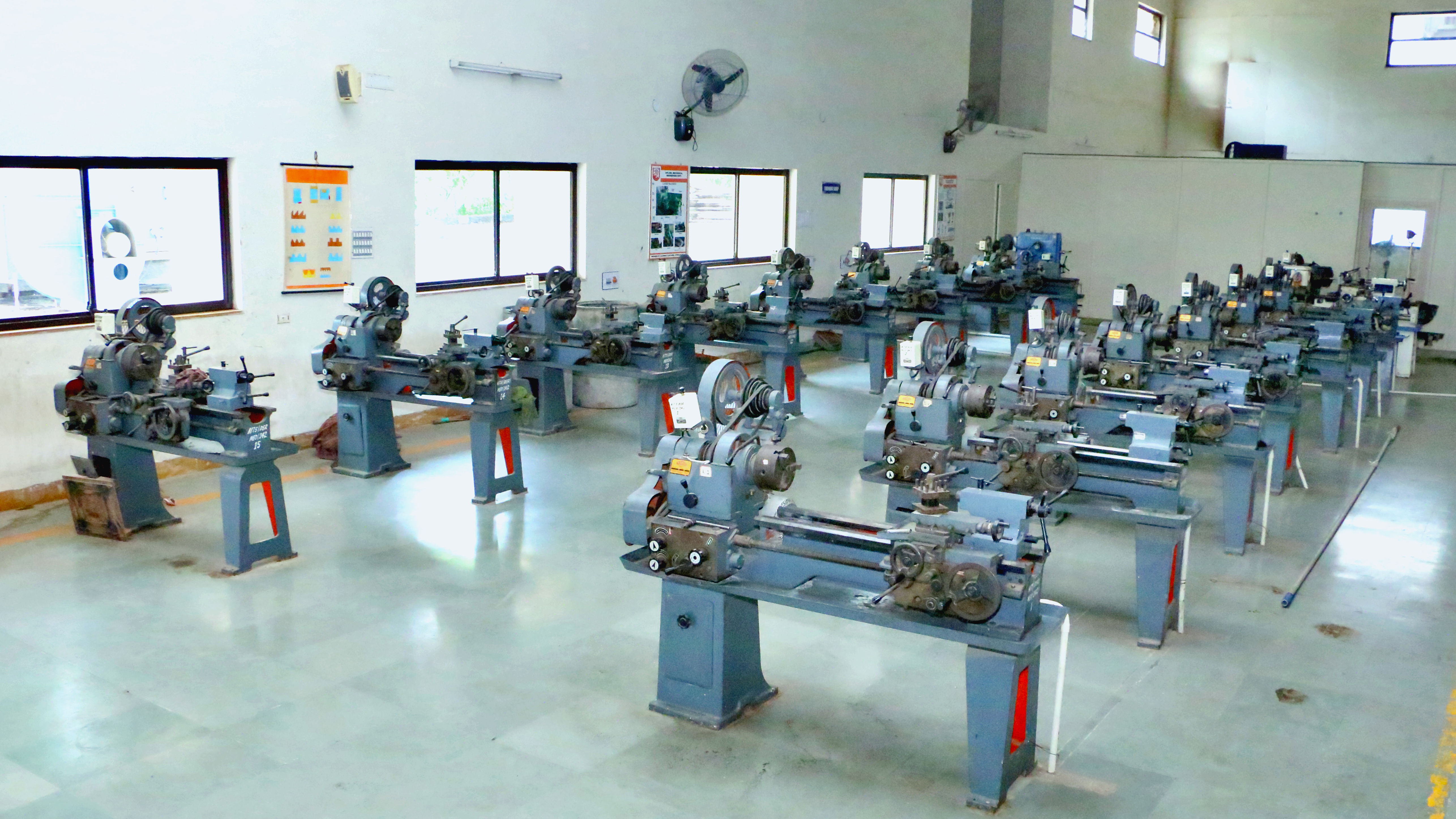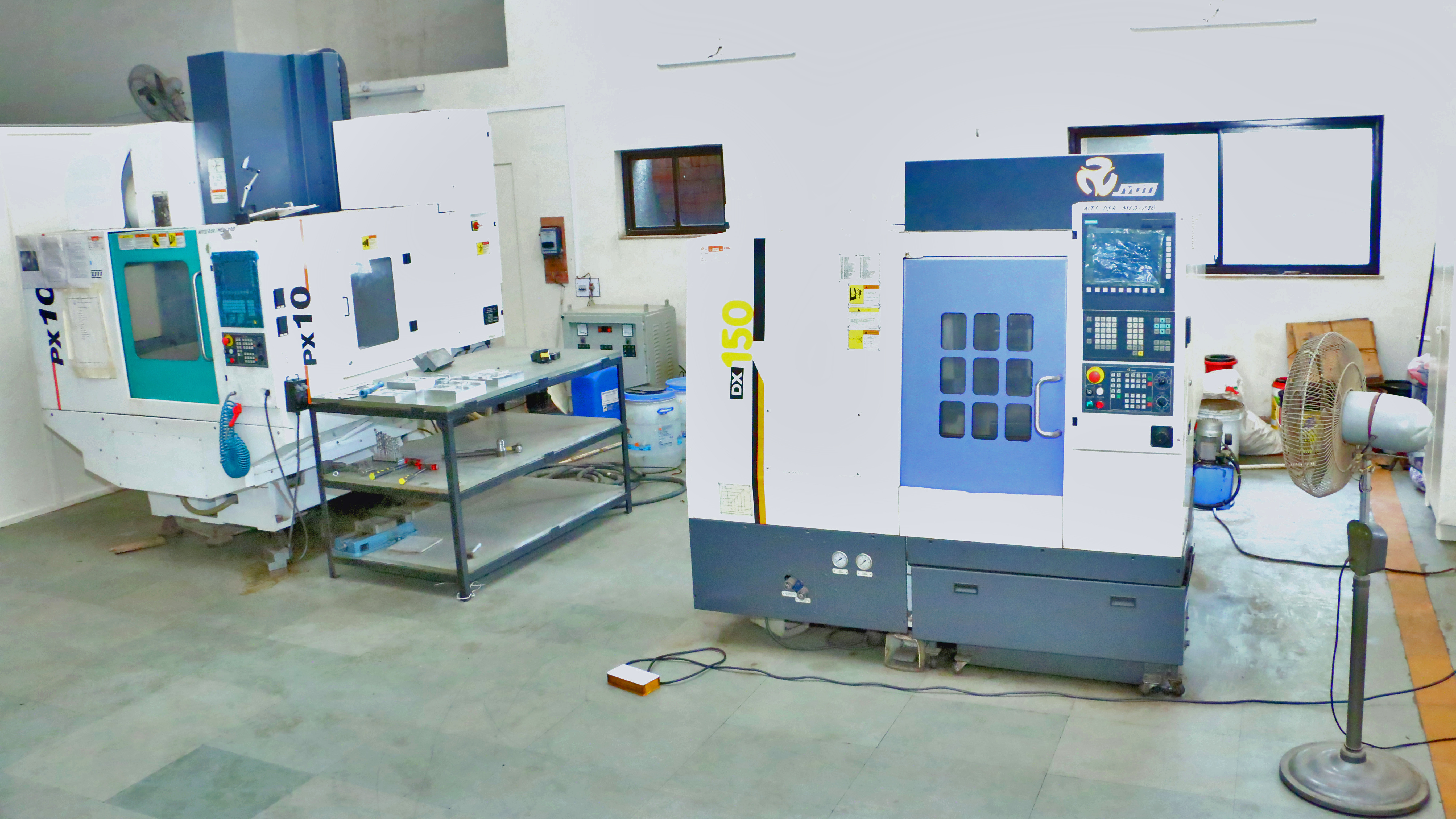 Placement
| Sr. No. | Student name | Name of company |
| --- | --- | --- |
| 1 | Nakum Punit | Galaxy bearing |
| 2 | Harshraj tomar | Atul auto |
| 3 | Pala Devang | Rolex rings |
| 4 | Parekh Yash | Rolex rings |
| 5 | Nathwani Karan | Rolex rings |
| 6 | Jaydeep Nakum | Atul auto |
| 7 | Nipesh Sarvaiya | Atul auto |
| 8 | Radadiya Amil | Atul auto |
| 9 | Pandya Mehul | Atul auto |
| 10 | Parmar Virjee | Atul auto |
| 11 | Nimavat Vivek | Bajaj auto |
| 12 | Asodiya Vipul | Bajaj auto |
| 13 | Sarvaiya Soham | Rolex bearing |
| 14 | Vekariya Savan | L&t construction |
| 15 | Ghaghda Jeet | L&t construction |
| 16 | Kevin Pansuriya | L&t construction |
Achievements
| SR. NO. | STUDENT NAME | ACHIEVEMENT | DATE & DETAILS |
| --- | --- | --- | --- |
| 1 | Malaviyakeval, Denishlakhani, VadhiyaMitesh, ParthrajZala, Jeet Trivedi | Participated in "PRAVEG 2016-. ROBOTICS WORKSHOP" at Nirama University. | 2016 |
| 2 | MakwanaSagar | 2nd rank in Handicraft competition 2016 held at Atmiya College | 2016 |
| 3 | SanghaniRonak | 1st rank in Technical quiz in Tech utkarsh 2016 held at Atmiya College | 2016 |
| 4 | ParvadiaShivam MakadiaPinakin | Participated in Junior National Throwball Championship 2105-16, kerala. | 2016 |
| 5 | MakwanaYash MandliBhavin | Qualified in International Design Competition by CADD Center | 2018 |
| 6 | GoswamiYashvan VivekDhokai | Secure 1st Rank in Technical Quiz on Engineer's Day | 2018 |
| 7 | Rajbattha Meru | 2nd Rank in Institute Level Drawing Competition | 2018 |
| 8 | NarpaliAlfran | 3rd Rank in Institute Level Drawing Competition | 2018 |
| 9 | UndaviyaKeyur | Secure 1st Rank in Elocution Competition organized by IOCL | 2018 |